Goals allow you to mark important trigger points or benchmarks in the conversation and create custom analytics. Goals help identify when a user has reached an important step in the conversation and can be trigger for Alerts and integrations like Zapier, Salesforce and Eloqua.
For example, you may want to know each time a user enters an e-mail into the bot. Under "Additional Options" you can mark the node that asks for and collects a user's email address as a goal called "Email Collected".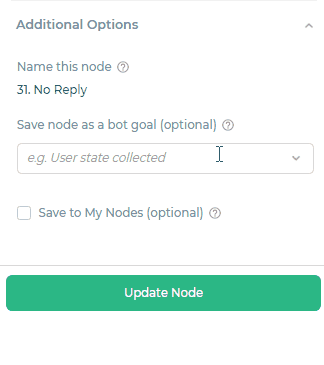 At this point, when a user engages with your bot and responds to this node, the "Goal Completed" event for this event will be captured and recorded in the Instabot platform.
This information can be used to route conversation based on users reaching this goal as well as creating user Segments based on individuals who have completed these goals.
Learn more about how to create goals!