By connecting Instabot to Zapier, you will be able to send any information passed through your bots to different apps including Gmail, Slack, MailChimp, Salesforce, and more!
You can read up on Instabot's Zapier integration and ways to automate here.
1. First, create an account on Zapier.
2. Next, make a Zap! You can do so by clicking the orange "Make a Zap!" button on top of the page.
3. The initial step will have you choose a Trigger App - search for Instabot and select it.
4. Select your desired trigger method (Upon Goal Completion or New Engaged User) - This just tells the Zap during what scenario the Zap will fire.
5. Now to connect! Click on the connect button and a window will pop up.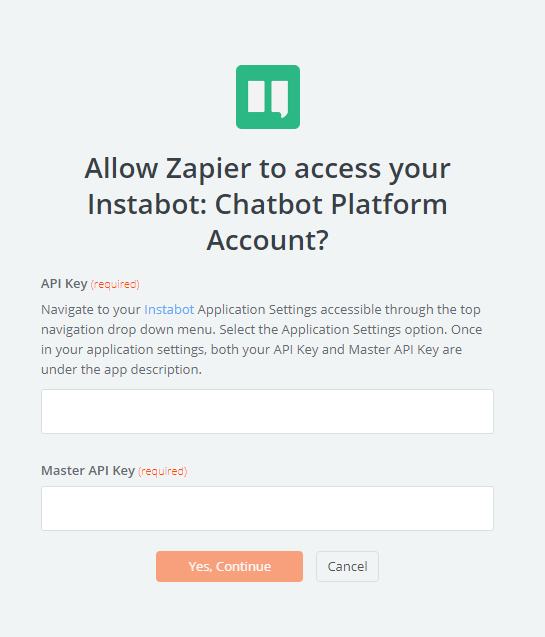 6. To locate your API Key and Master API Key, head over to the Settings tab in your Instabot Account.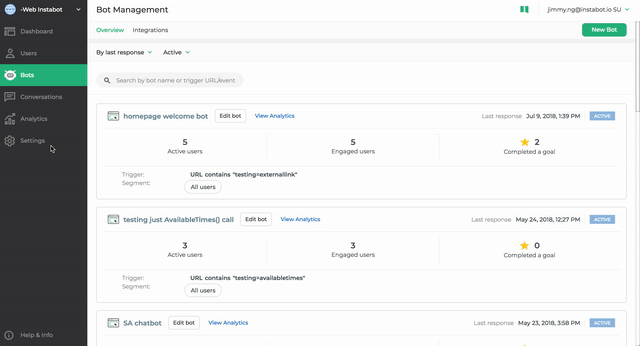 7. After adding your Keys and connecting make sure to click "Test"
And that's it! You've successfully connected Instabot Zapier. Now Zapier will be able to call upon bots, goals, user properties, and other information from your bots.
Check out how to set up Automatic Emails to your bot users here!