Connect Instabot with Oracle Eloqua or Salesforce to seamlessly create leads in your CRM system based on qualifying goals from Instabot.
Simply decide which Instabot goals should trigger a CRM update, map the properties collected in Instabot with the CRM contact fields and you're all set. Once a user completes the configured goal, your CRM will be updated with the lead record and all of the mapped user data.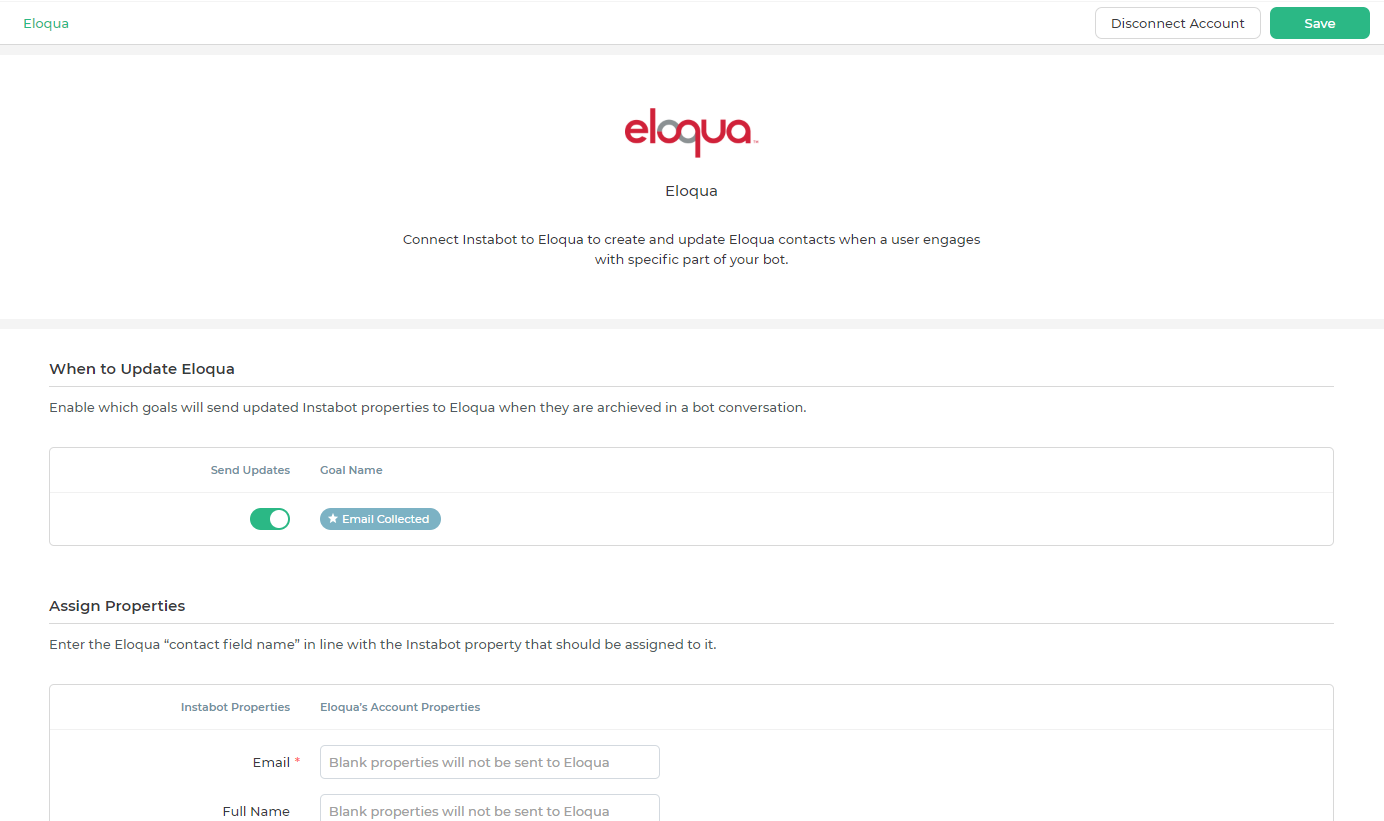 You can also send the name of the completed goal as a contact field value for the CRM. Additionally, include the date that the goal was completed to keep your CRM and Instabot activity perfectly in sync.
IMPORTANT: Connecting to your SFDC account requires a specific editions of SFDC. According to this SFDC support article, your organization must be on the following 4 editions of SFDC:
Enterprise Edition
Unlimited Edition
Developer Edition
Performance Edition
The following editions do not support integration with external services (REST API):
Professional Edition
Essential Edition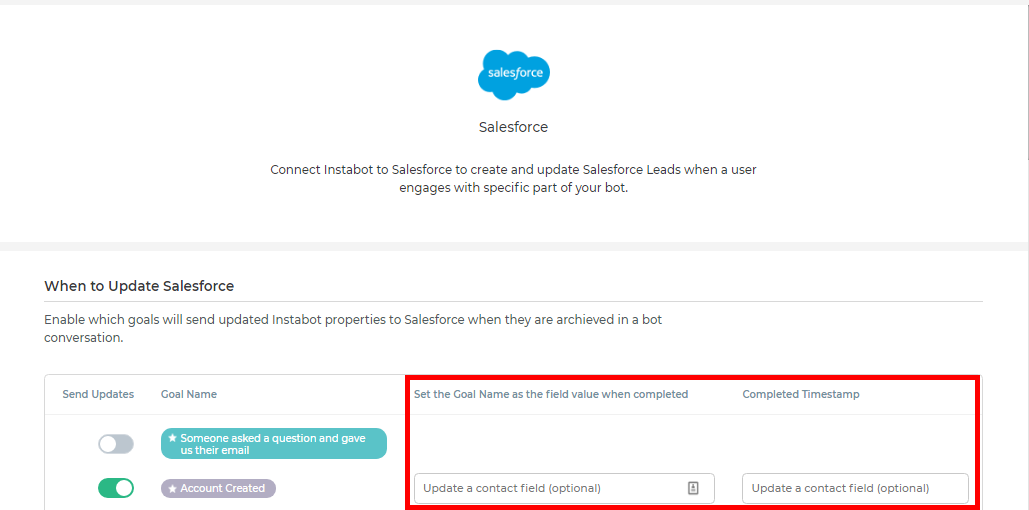 Combining Instabot and your CRM allows your sales team to focus on the leads that have already been qualified and eliminate wasted time cleaning your lead list.