Instabot will save every conversation a user has with the bot (to find them, simply visit that user's page in Instabot) by default, but if you're creating segments, adding Instabot data to another system or simply want to easily identify the most important information about that user, you may want to consider using our User Properties.
User Properties can be anything that's collected by your bot, such as: the visitor's email address, specific product that they're interested in, name, etc!
To save a visitor's response to their user-profile:
1. Find or create the node where you ask the visitor for a piece of information, and click the node so that you can edit it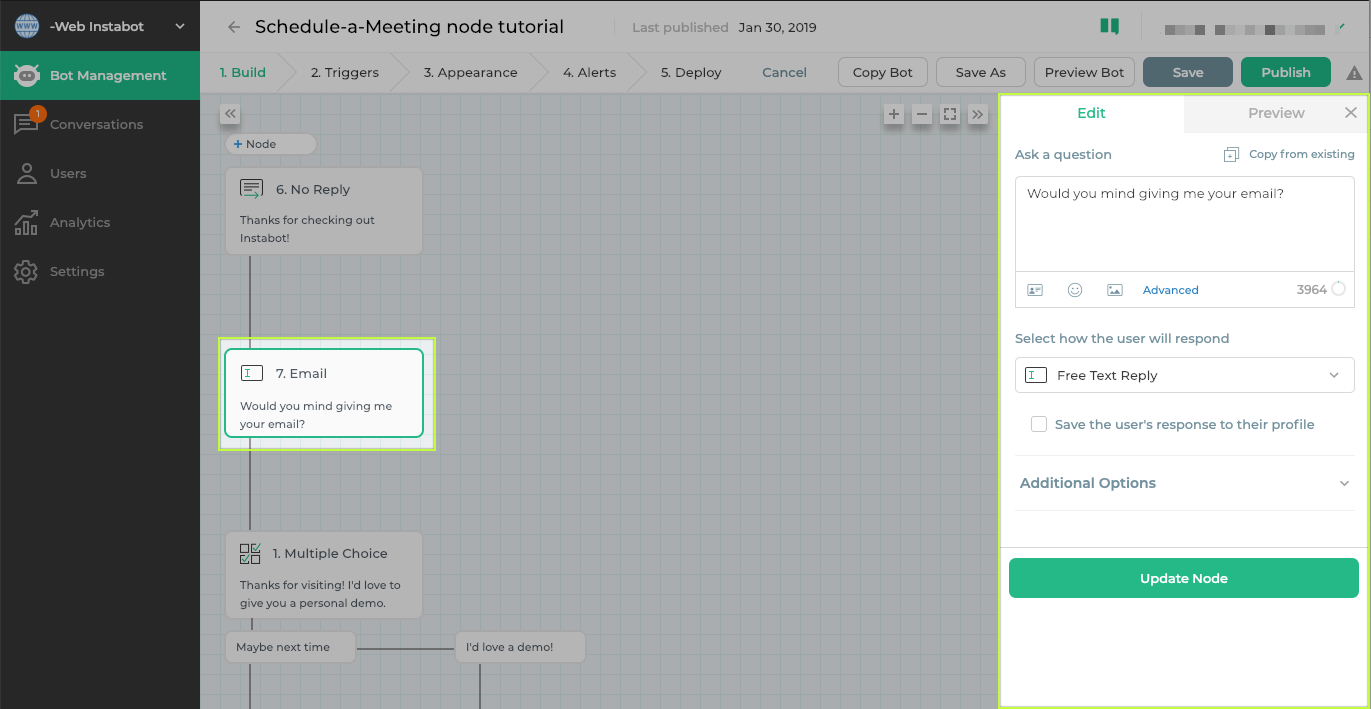 2. Select the checkbox for "Save the user's response to their profile"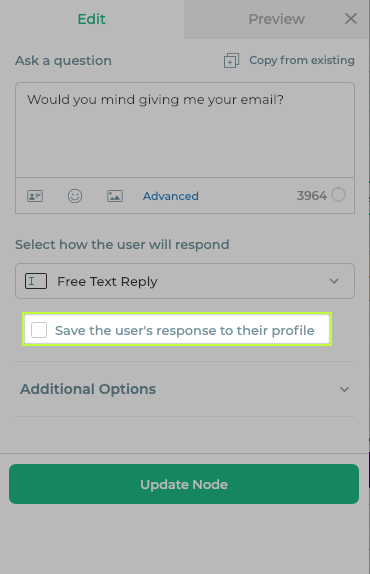 3. In the dropdown that appears, select the user property to save the visitor's response into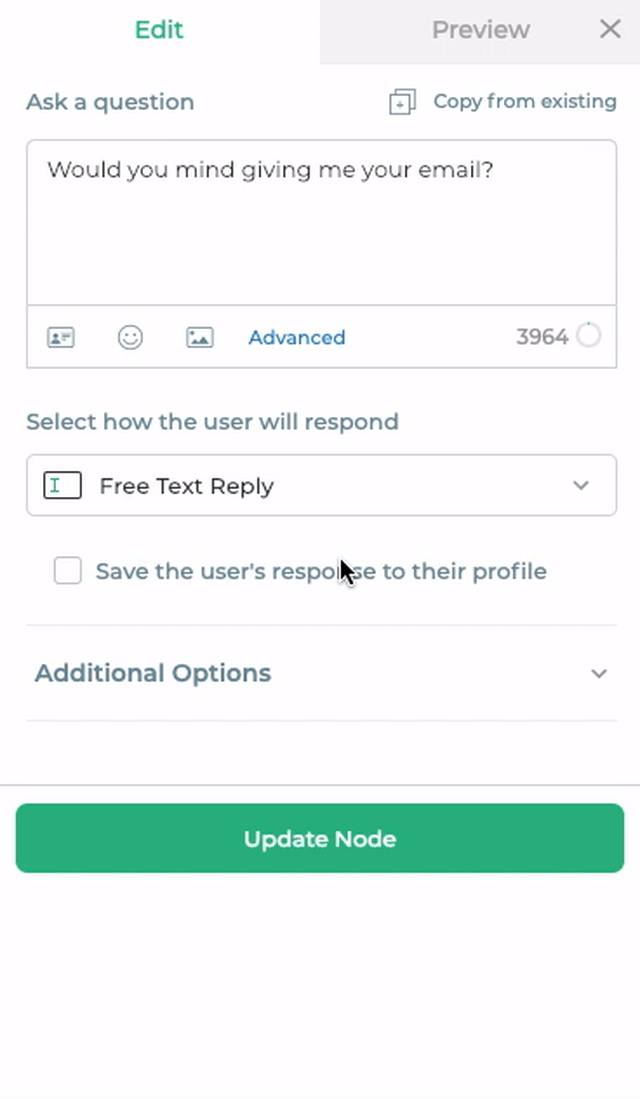 Or, if the user property doesn't exist yet and you want to create a new user-property, enter the name of your new user property, and select "Create New User Property"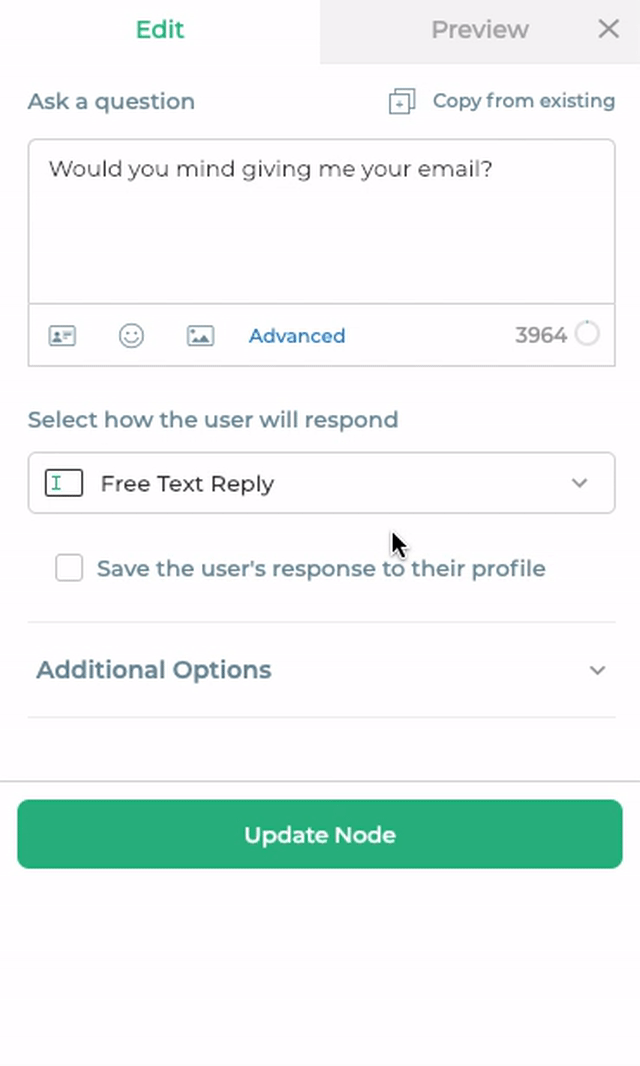 4. Click Update Node. Once you've finished updating you bot, go ahead and Publish it.
5. Now let's test it out. Launch the bot, answer the question, then open the user's profile in the conversations tab and observe that the visitor's answer has been successfully saved to their user-profile!