You can easily adjust your teaser messages in the "Triggers" section of the bot builder.
In this case, it sounds like you need to adjust "Who" will be seeing your bot.
If you would like users to see the teaser message each time, change the "max times to show per user" to show the bot and teaser message an unlimited amount of times.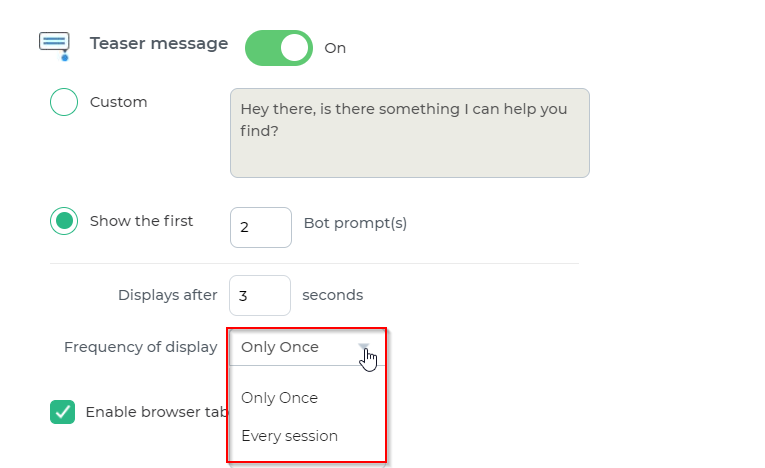 To learn more about Teaser messages and how to use them, click here!