Settings tab is where you will be able to manage of your account settings including Billing, adding new teammates to your Instabot account, finding your API key, adding an icon and website URL, etc.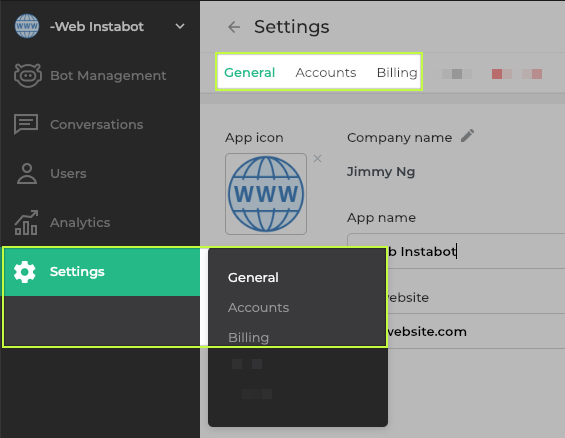 ---

General is where you configure the basic settings of your Instabot account
a. Your company's icon
b. The name of your company
c. The name of your web app or service
d. The URL of your application
e. Your Instabot API key, used for integrating the Instabot JavaScript
f. Your Instabot master key, used for integrating with the Instabot Server API (for advanced users)
---
People is where you will manage the various administrator or agent logins for your Instabot account.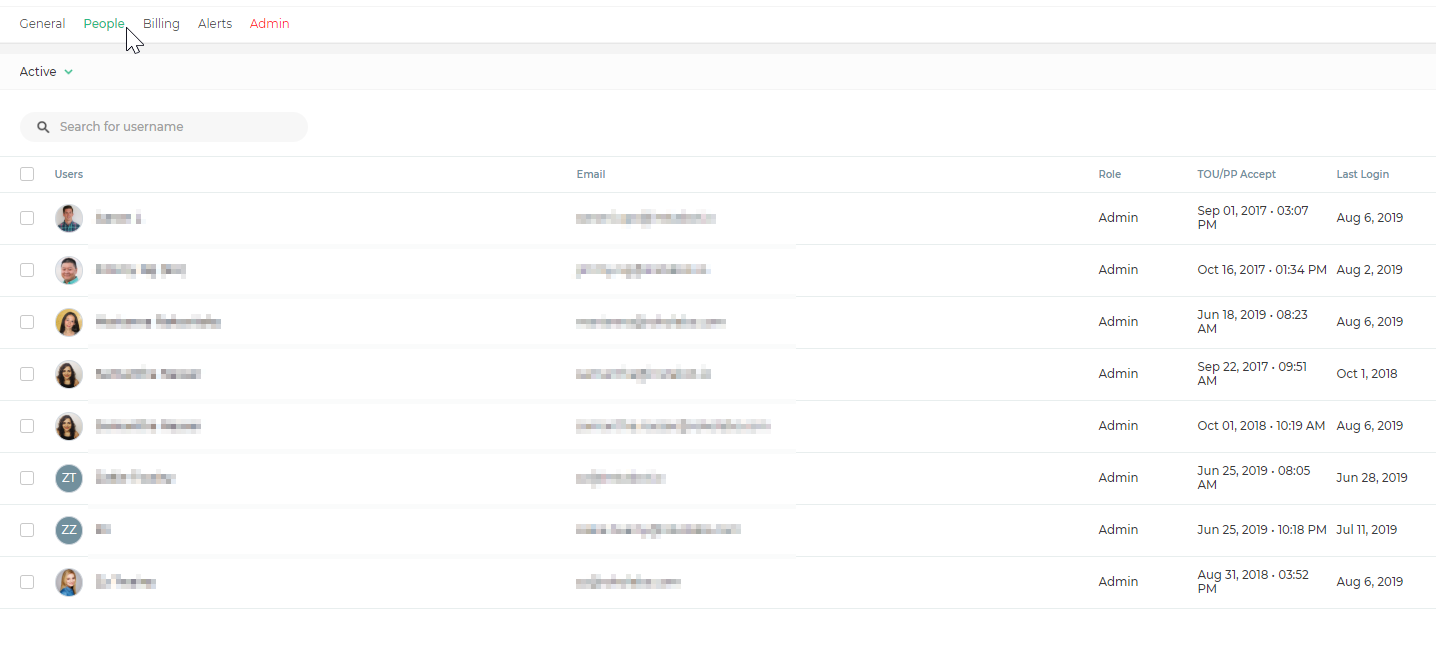 Admins can configure specific permissions for your team members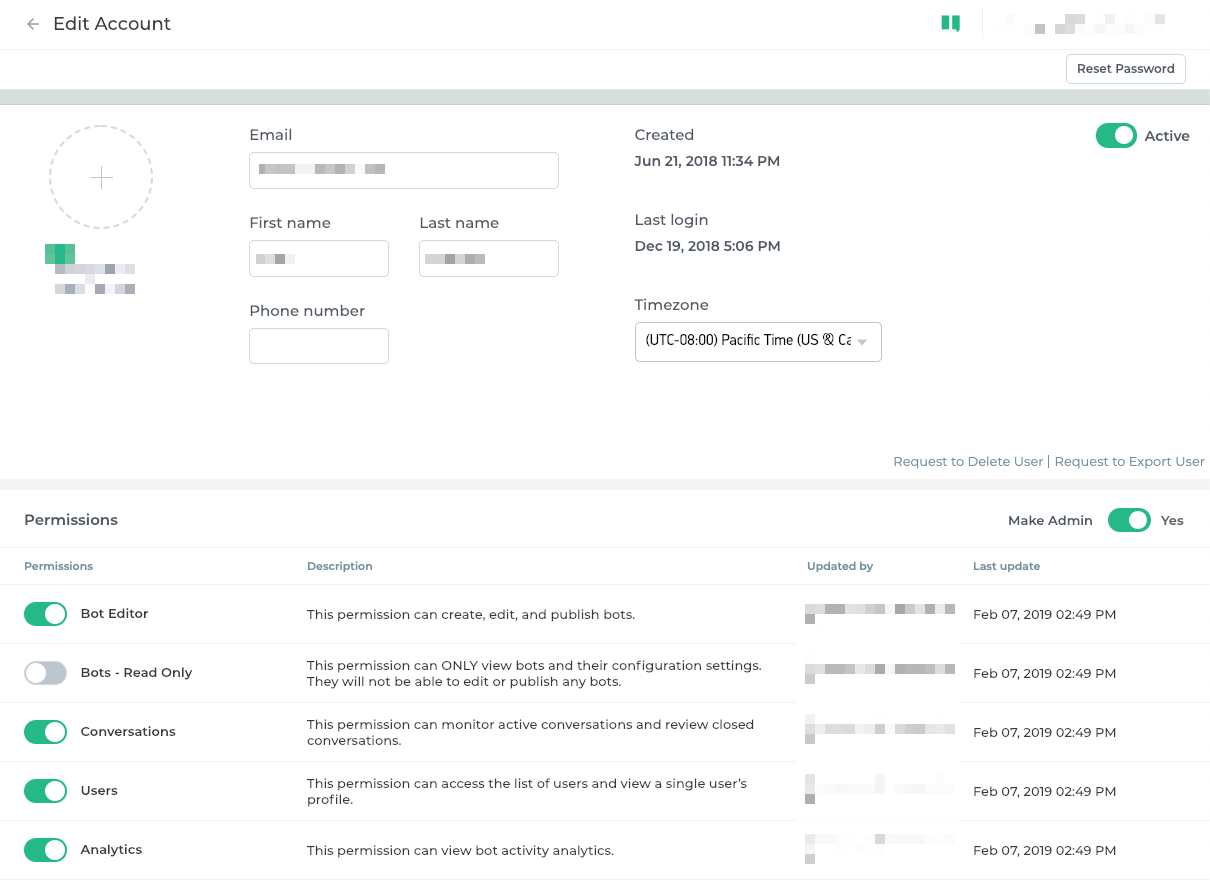 ---
Billing is where you can enter or modify your credit card or change your Instabot subscription tier.
MAUs are a running count for the total number of unique visitors or users that have seen, or engaged with any bot in your account. This MAU number contributes to your monthly subscription cost, and resets at the start of every calendar month.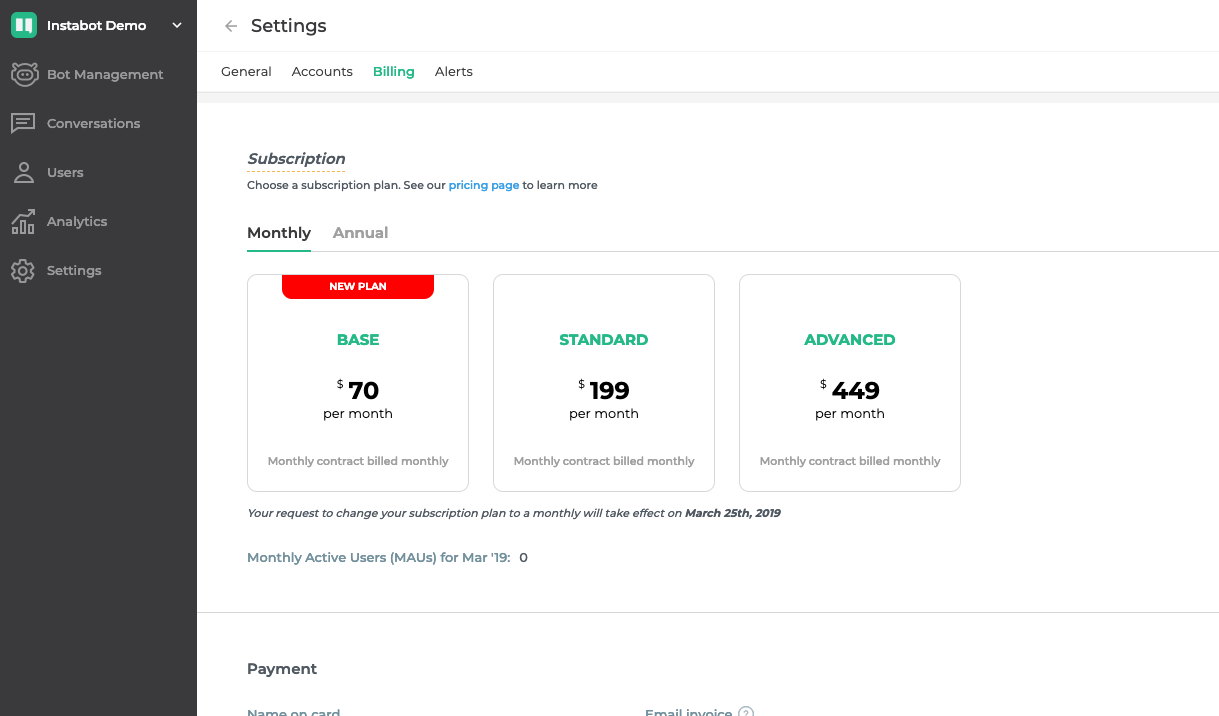 Please note: If you have already started an Annual plan, you will only be able to change to a Monthly subscription once your annual agreement expires.