The Script Node is an advanced node type that greatly extends the power of your bot by allowing you to insert and execute any JavaScript silently as the visitor is engaging with the bot.
You can do some really advanced things like: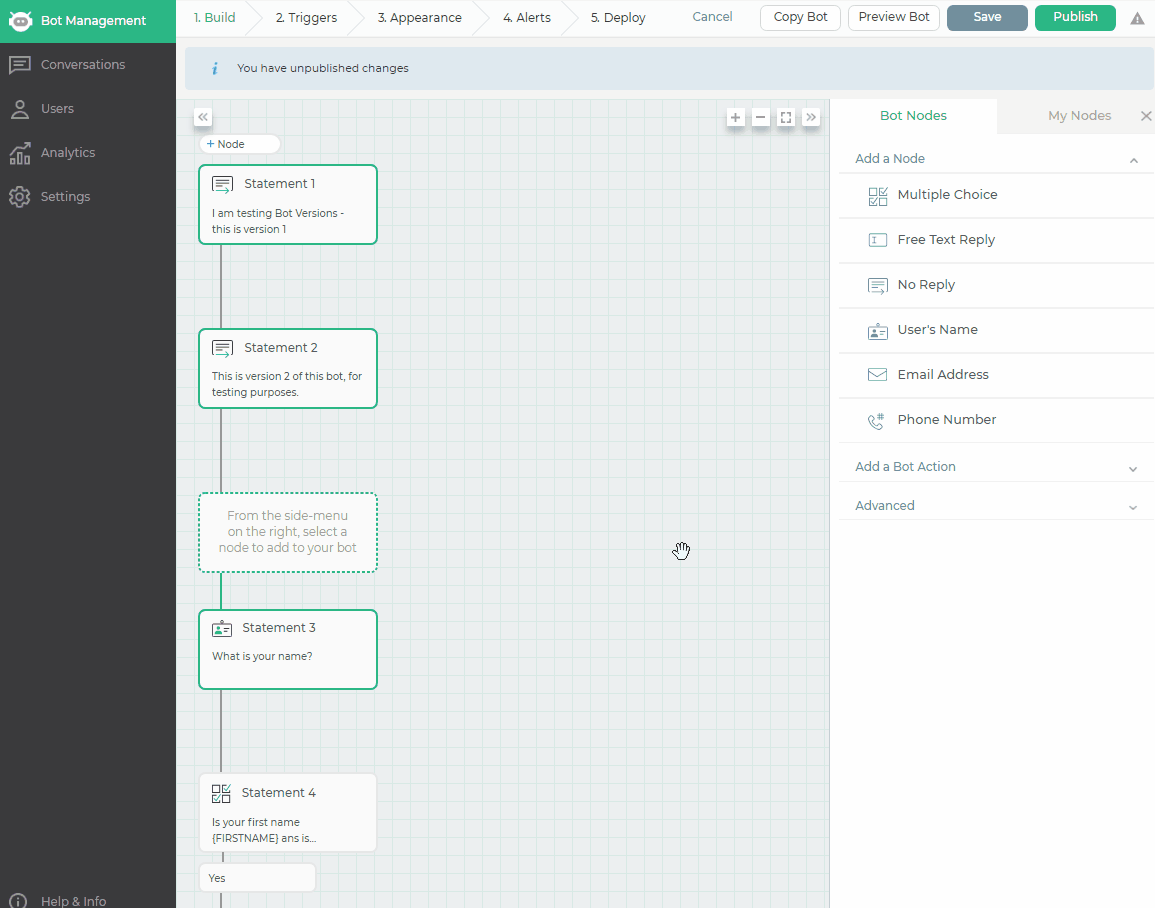 There are some base-level methods that will let you get data in/out of the script node to manipulate. These methods form the basis to achieve complex behavior and logic in the bot - a few examples of this can be found in our documentation.
Please note, using advanced functionality in Instabot such as the Script node requires your Instabot account to be on the Advanced tier or higher.