Duplicating a bot is useful for situations where you have already built a bot, and you want to edit and reuse that bot for a different page on your website without overwriting the original bot.
1. In the Bot Management page, find the bot you want to duplicate, open the sub-menu (3 dots), and select Save As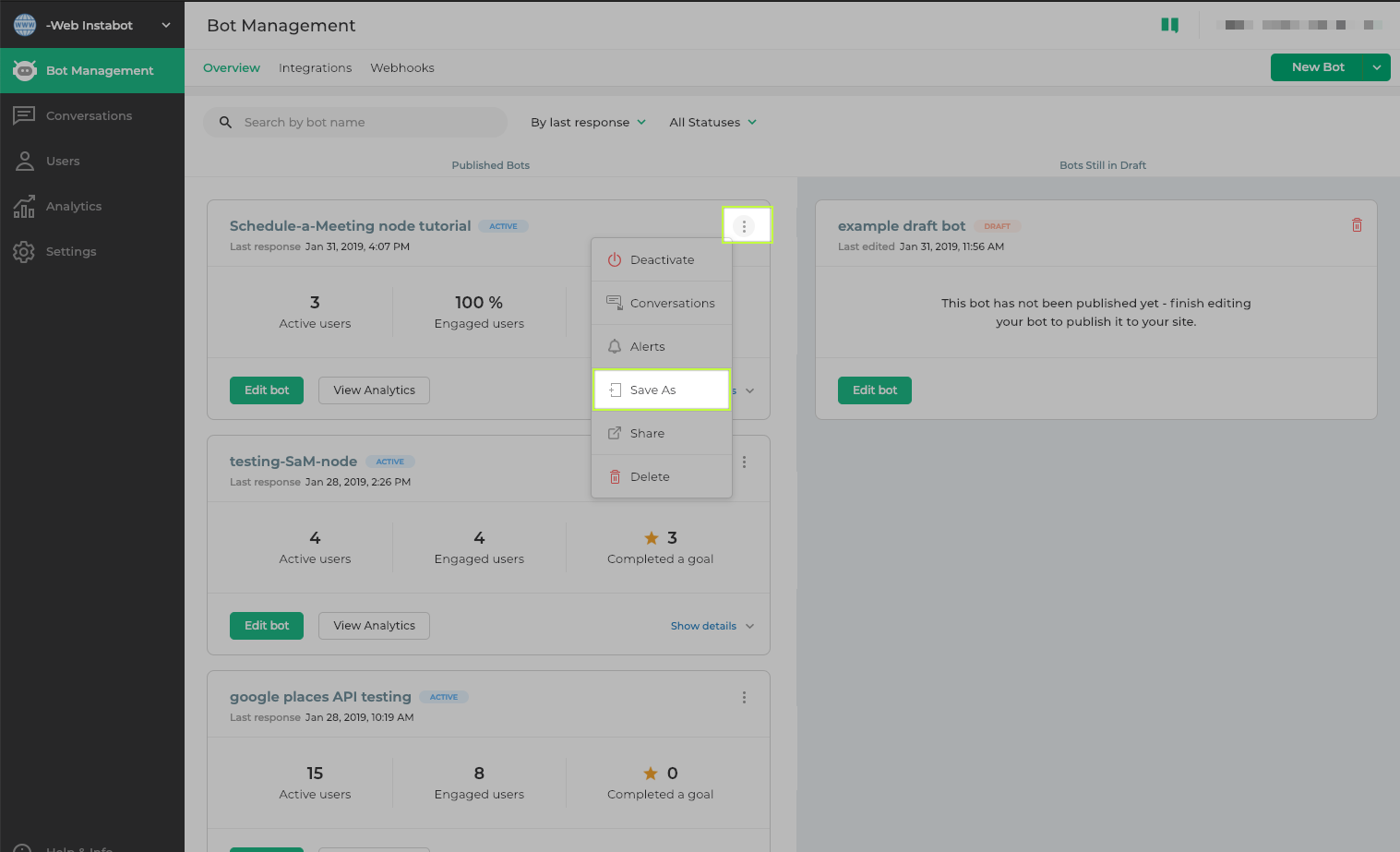 2. Give your duplicated bot a new name, then click Save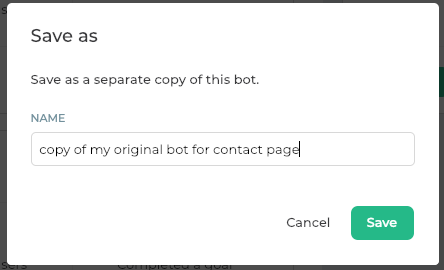 3. After clicking Save, you'll be automatically sent into the bot-builder page of your newly duplicated bot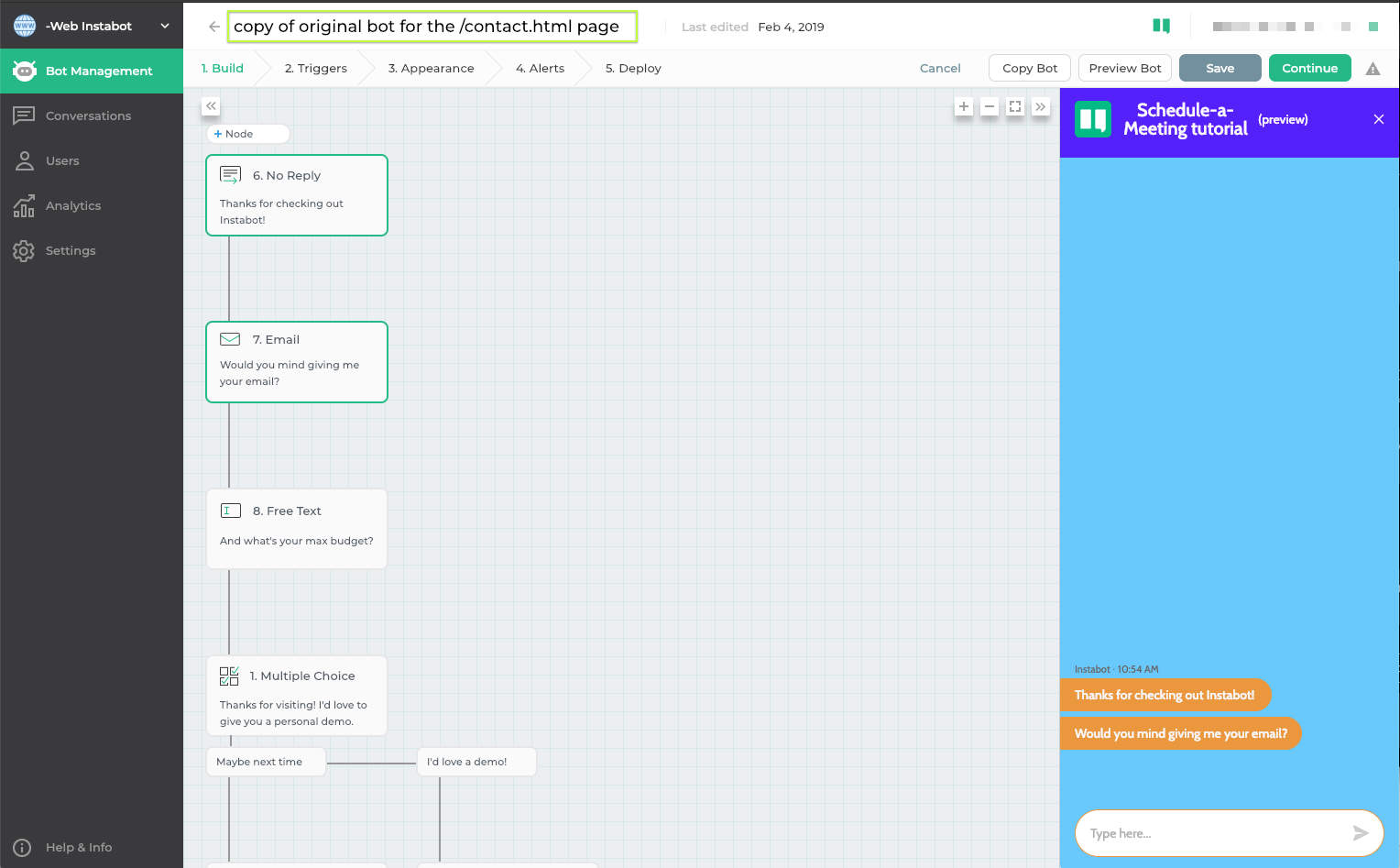 And that's it!