This article shows you how utilize images or GIFs in Multiple Choice buttons to create content rich cards.
--
You can add media to any multiple choice node by toggling to "Buttons with Images".
We recommend adding an image or GIF of the following size:
Make sure to maintain a similar aspect ratio for all images added to create the best experience.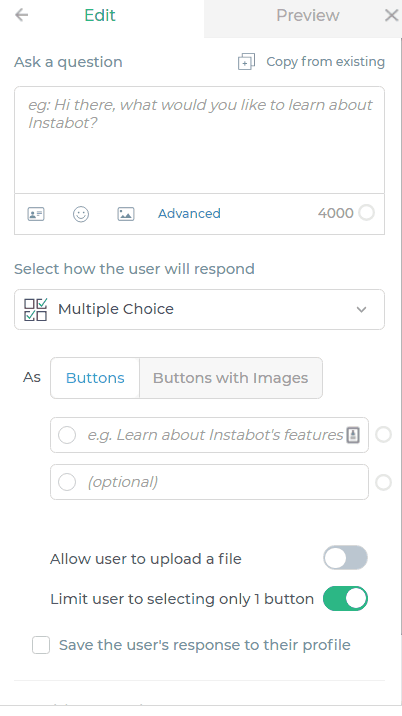 Once added to your bot, these Multiple Choice Cards will be displayed in a horizontal carousel and allow the user to cycle through each option.