Error messages indicate that something is missing in your bot. You'll see a red triangle on the node if there is something missing with it. In addition to seeing the red triangle on the node, if there is an error in your bot there will always be an alert on the top right corner of your bot editor as well!
To find and resolve bot path errors:
1. Click the error icon in the top-right corner in the bot-builder, an error-panel will expand and detail every node that requires further action.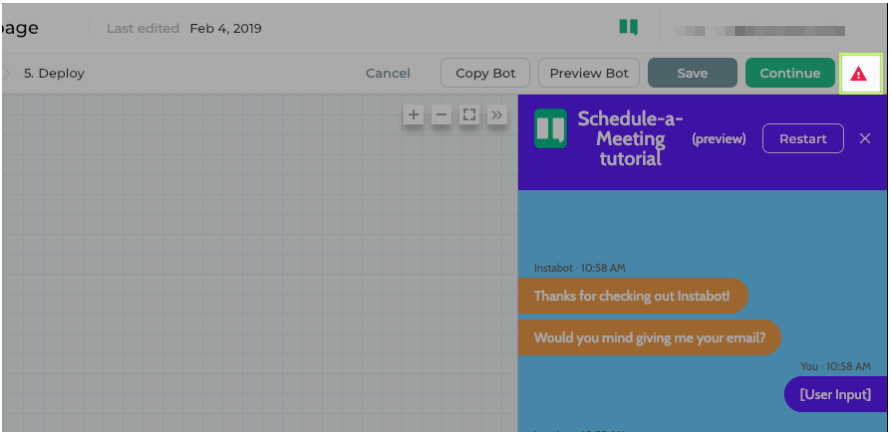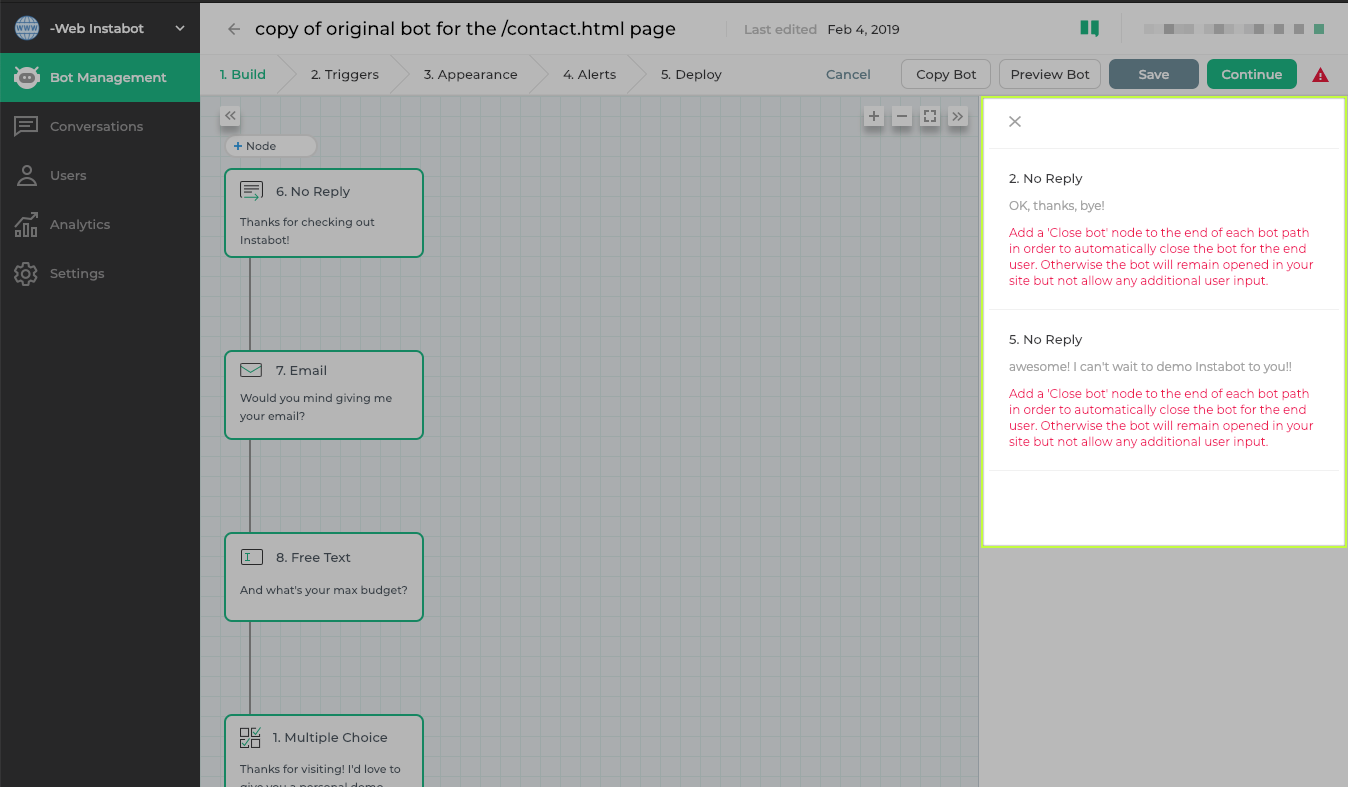 2. Click on each error message, and you will be automatically sent to the specific node that is causing an error. Most likely, the error is related to the node not being closed.

There are two ways to close a bot path:
A. Redirect to an existing bot path
B. Close bot - does just that! When the bot reaches this point in your conversation, it will close.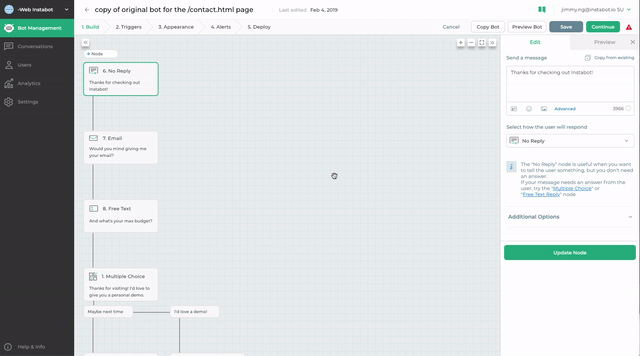 Once you've closed all open paths, the all of the error messages will disappear!