Please note: Live Chat is available in our Standard tier and above. If you're interested in using this feature, please check Settings > Billing to make sure you're on the appropriate tier.

In order to Live Chat with your visitors:
1. Click into the 'Conversations' tab.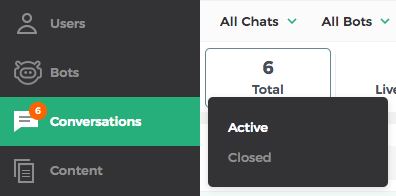 2. Ensure you're viewing 'Active' conversations; you cannot takeover conversations that have already been closed.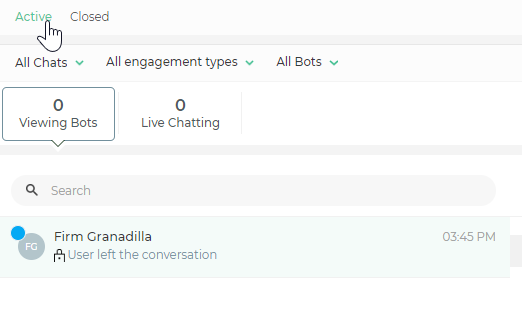 3. Select which conversation you'd like to take over from the left panel. The stars on specific conversations will help you see conversations where a Goal has been achieved.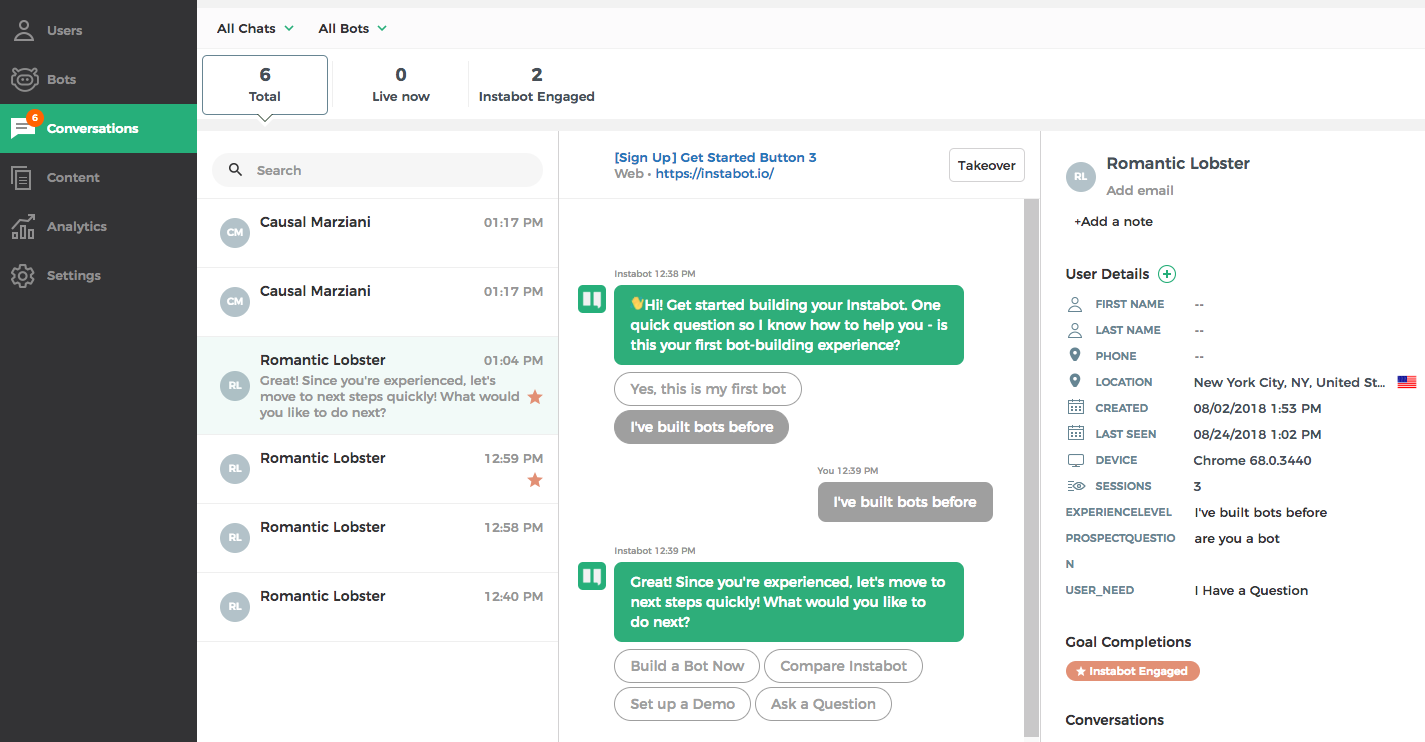 4. Once you click into an active conversation, the center panel will display the ongoing conversation and show a "Takeover" button in the upper right hand corner. If you don't see a "Takeover" button, double check that you are viewing "Active" conversations rather than "Closed".

If the "Takeover" button is grey and un-clickable, navigate to Settings > Billing to ensure that you are on the Standard tier and above to use Live Chat.
5. Click to "Takeover" to begin chatting with your selected user. Users will be notified that they are chatting with a live agent.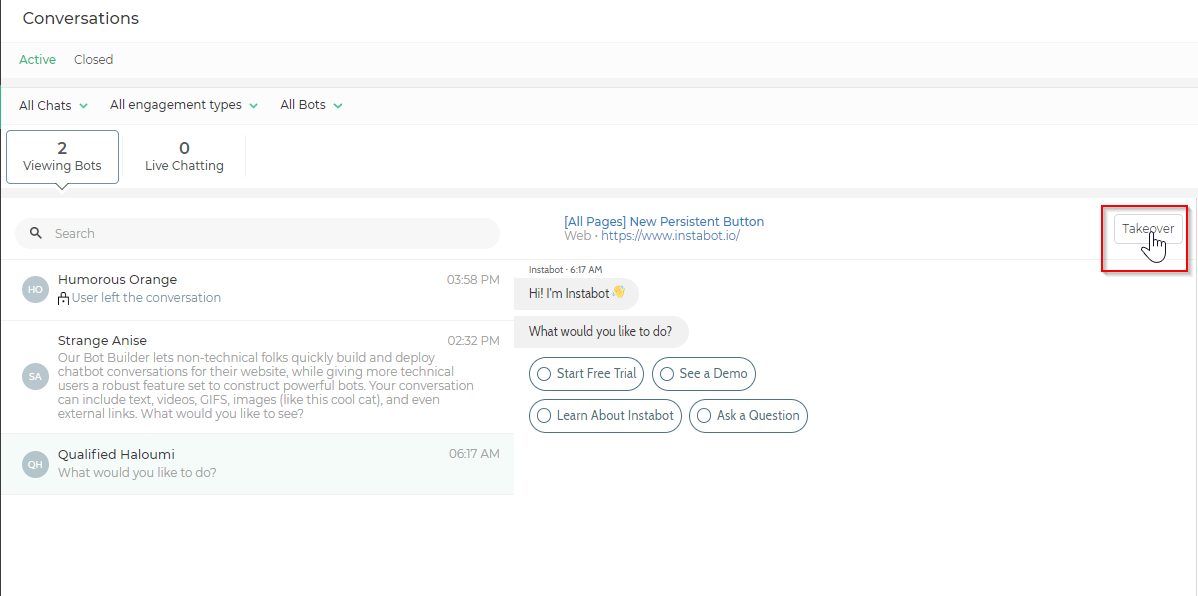 6. When you have completed the live chat conversation, click "Resolve" to end the live chat.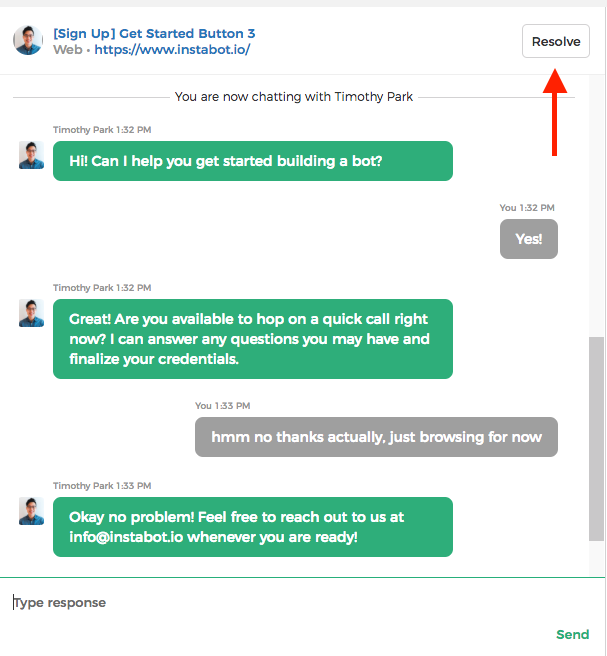 Still need help? Please email help@instabot.io anytime with further questions.