The external url node allows you to send users to a difference page. You can refer the user to a different page on your site, a login portal, etc and instantly direct users from the bot to that page.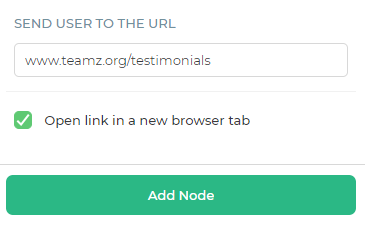 NOTE: This node can only be added to the bot path after a Multiple Choice node. When the user clicks the multiple choice option that precedes the external URL, it will open up the new page. 
Selecting the checkbox for "Open link in a new browser tab" will control how the browser should handle the redirect URL.