Update your Bot Appearance to match your brand when you are in edit mode for the bot. You want to design the look and feel of the bot interface to match your site to give the best user experience.
You can can set colors for your brand and avatar icons, or even upload custom CSS so the bot is designed to your company branding guidelines.
You can easily make your company's logo the avatar image for your bot, put a background photo on the bot, customize your company's avatar in the bot, and more, to make the bot fit your site's branding.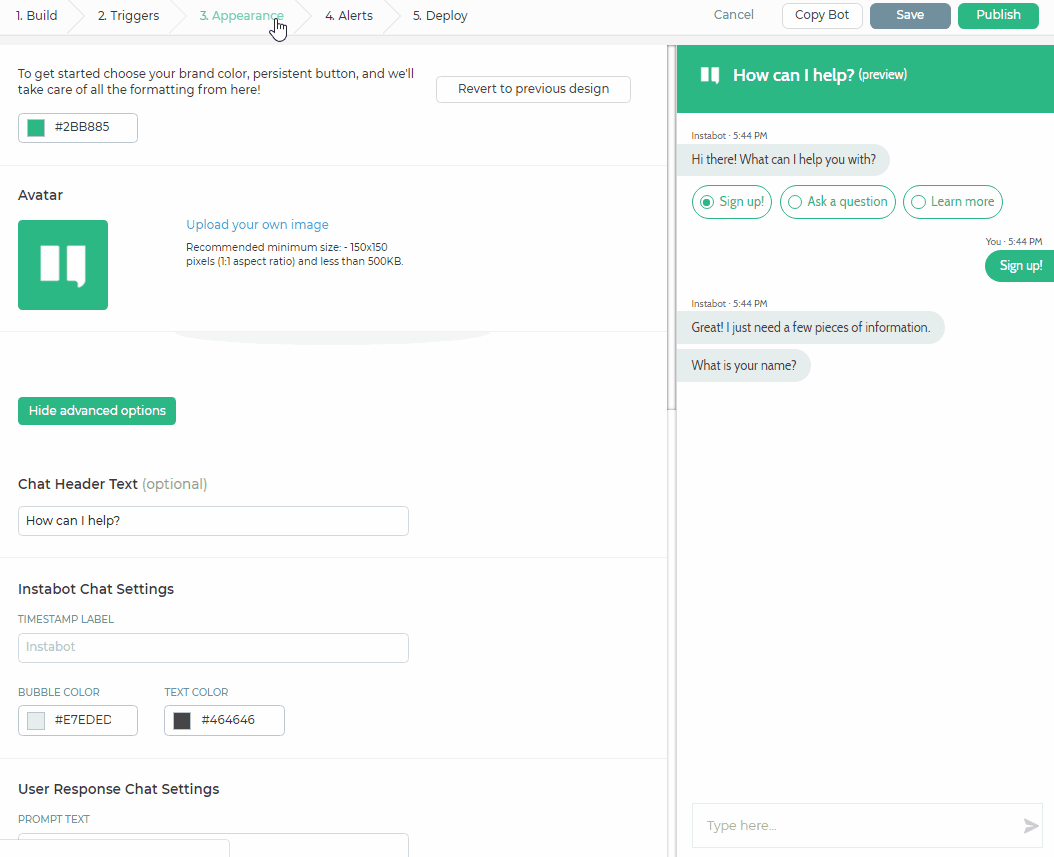 To learn more about customizing the look of your chatbot, click here!